Success Stories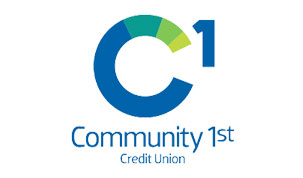 Community 1st Credit Union Embraces Diversity
U.S. demographics have been rapidly shifting in recent years. According to the Latino Gross Domestic Product (GDP) Report, the non-Hispanic workforce in the U.S. shrank by about 4,000 workers in the first half of the last decade while the Hispanic U.S. workforce increased by 2.4 million.
---
The community and workforce of Ottumwa has become much more diverse, as newcomers arrive for job opportunities at companies like JBS. Hispanics now make up 13.76 percent of Ottumwa's population. People are also emigrating from Asia and Africa.
To embrace the town's diversity and its impact on the area economy, Community 1st Credit Union hired David Suarez as its first bilingual community development manager. His role is to lead credit union efforts to build relationships with area leaders, nonprofits and the Hispanic community.
Suarez works to increase awareness of the credit union and its services among Hispanics and other new arrivals, many who are low income. "As a financial institution, we're thinking, 'How can we reach people who are underserved and unserved,'" notes Suarez.
Sometimes this means developing new products. In an effort to help be inclusive and meet the needs of low income families, Community 1st developed an alternative to the infamous, short-term "payday loans," which typically charge exorbitant interest rates. The credit union's product has lower interest rates and enables people to borrow even if they don't have a good credit score.
"In that way, we're trying to improve our community, and especially we are trying to improve the life quality of low income families," Suarez says.
Financial education for immigrants and low income families is also part of Suarez's role. He works in partnership with a number of organizations. At Indian Hills Community College, he helps educate ESL students about finances, for example.
Suarez also works with local officials and law enforcement to help newcomers understand American culture and laws. "Everything is new for them. People from Africa or Latin America have a completely different conception of the police than we have here," he explains, noting that those from Latin America may be afraid of police or believe they are corrupt.
The idea is to educate newcomers on a basic level — to ensure they understand their rights —and make sure they know about opportunities to grow in Ottumwa and to reach their personal financial goals.
It's a collaborative effort, according to Suarez. "The key to our success is that we are not working alone, we are working together with other community institutions, organizations and community leaders."
About Community 1st Credit Union
Community 1st Credit Union was established in 1936 in Ottumwa by a group of Dain Manufacturing (now John Deere & Company) employees who dropped their plant savings plan and organized their own credit union. It was first called Dain Employees Federal Credit Union, and provided savings accounts and loans to Dain employees and their immediate families.
From those humble beginnings, the credit union has grown to serve more than 58,000 members. It employs 191 full-time people and has more than $615 million in assets. Earnings are paid back to members in the form of higher savings rates and lower loan rates. Members also have the benefit of personalized customer service.
C1st enriches the lives of its membership and the communities it serves through charitable giving, which focuses on education and community betterment. It sponsors annual community events to celebrate diversity, such as the Latino Festival.
Community 1st Credit Union CEO Greg Hanshaw serves on the board of the directors of GOPIP. Additionally, the credit union is also a member/investor.
The credit union completed and opened a 24,000-square-foot corporate center at 900 Hutchinson Avenue in northeast Ottumwa in October, 2019. The project provides office space, conference rooms and training facilities for up to 100 administrative staff. It also manages a full-service retail banking facility inside the JBS pork plant and Ottumwa Walmart, plus 15 other regional offices.