Reshoring Can Help Ottumwa Today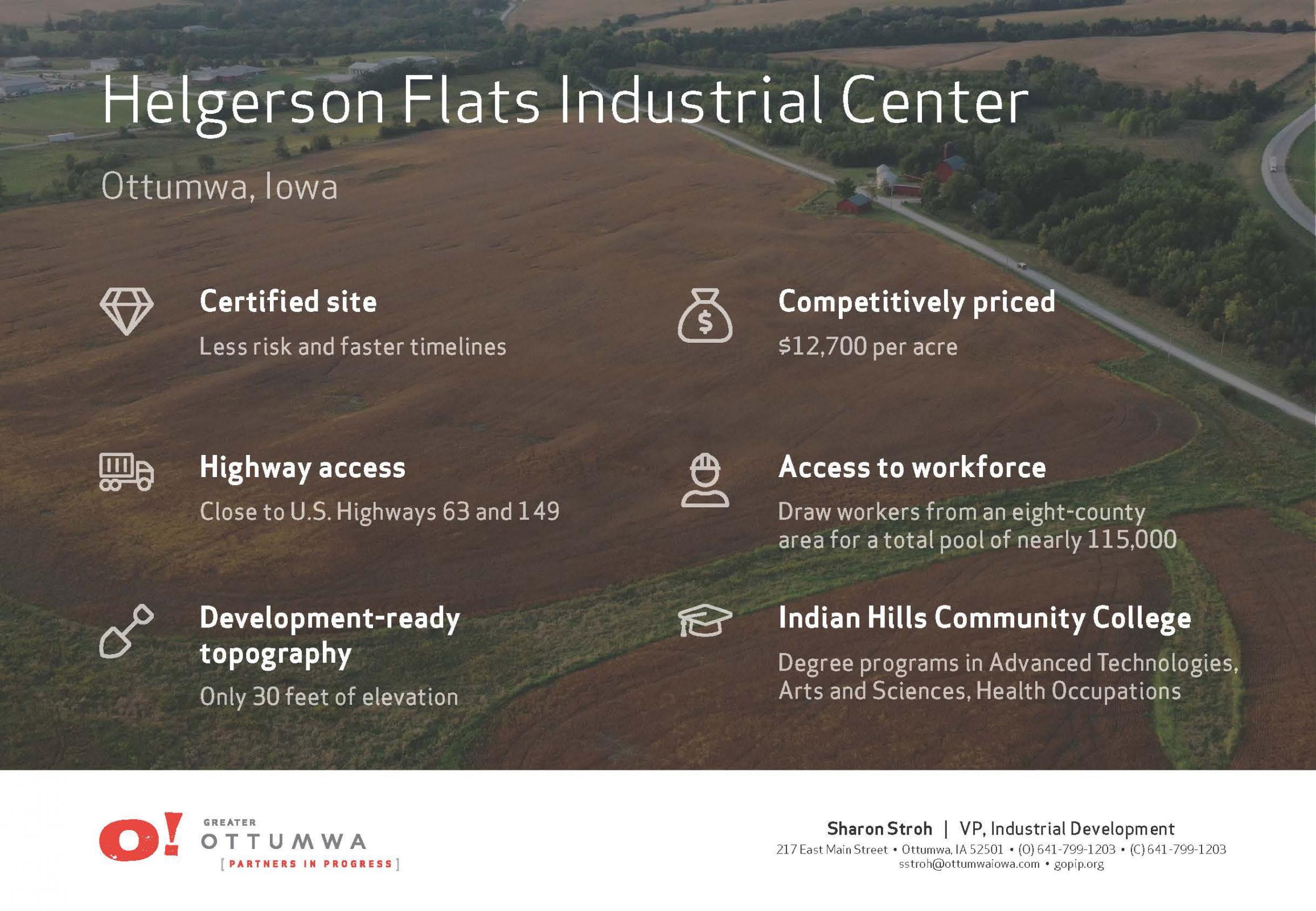 The COVID-19 pandemic has introduced a monumental problem to the cost-savings practice of offshoring manufacturing operations overseas that companies have used for decades. Reshoring is the logical solution for business executives across all industries, as 60% of U.S. manufacturing companies surveyed by Thomas reported COVID-19 business disruptions.
According to The Reshoring Initiative, reshoring is "a fast and efficient way to strengthen the U.S. economy because it helps balance the trade and budget deficits, reduces unemployment by creating good, well-paying manufacturing jobs and fosters a skilled workforce."
An April Thomas survey of 878 North American manufacturing and industrial sector professionals reported 64% of companies across the manufacturing and industrial sectors "are likely to bring manufacturing production and sourcing back to North America," to avoid similar difficulties in the future. Though companies may not be looking to move their entire operations back to the United States, opening U.S. manufacturing facilities as part of their global operations certainly is. This will create expansion opportunities for current U.S. manufacturers and Ottumwa is uniquely positioned to support that growth.
Why Companies Should Reshore in Ottumwa
Ottumwa certainly has a lot to offer growing companies or those seeking reshoring opportunities,with a priority to develop and prepare desirable business sites and properties. The area also has a talented and available workforce to draw on.
The major commercial site in Ottumwa is the Helgerson Flats Industrial Center, an 82-acre parcel that was certified "shovel-ready" by the Iowa Economic Development Authority in March, 2019. This nationally-accredited location is just 2 miles off U.S. Highway 63 and less than 1 mile to Iowa Highway 149, adjacent to an existing industrial park which features Frito-Lay, Plastipak Packaging, Alliant Energy, Christner Contracting, and a soon-to-be-built electrical substation. The land is zoned industrial, competitively priced at $12,700 per acre and ideal for businesses that complement the existing target industries including food & beverage production, machinery manufacturing, warehouse & logistics, and automotive supply chain.
Another major advantage found in Ottumwa is the qualified, available workforce. It's laborshed includes nearly 108,000 individuals within 50 mile radius, with approximately 82% of which have education credentials beyond high school. Training opportunities are commonplace, as Ottumwa is host to Indian Hills Community College, and is ranked in the Top 5 of 124 national Job Corps sites, which provide job skills training to young adults.
Reasons to Reshore Now
The global supply chain is fragile, leading to unforeseen costs that can outweigh the benefits of offshoring. COVID-19 has demonstrated the scope and scale of the impact a global pandemic can make, but it's not the only factor that can disrupt supply chains. Environmental factors, such as hurricanes, earthquakes and fires, have all been on the increase worldwide and are unpredictable. The International Economic Development Council has reported "the cost savings that American firms had enjoyed began to erode around the year 2010. Changing macro-economic factors, such as labor and transportation cost increases, absorbed much of the savings from which manufacturers had previously benefited. Also, after experiencing offshoring firsthand, many companies found that hidden costs often outweighed the cost benefits of manufacturing overseas. Some of these hidden costs that were not always considered include factors such as increased costs of monitoring and quality control, uncertain protection of intellectual property and lengthy supply chains."
We Can Help
Businesses who want to protect themselves must reshore at least part of their operations to protect their interests. The process of finding a site, obtaining permits, constructing a facility, hiring and training a workforce may seem daunting. Greater Ottumwa Partners in Progress understands and we are here to help. If reshoring is part of your business protection strategy, we can provide assistance throughout the entire process. Contact us to learn more.
Resources and Further Reading
https://www.thomasnet.com/insights/60-of-u-s-manufacturers-say-business-has-been-impacted-by-coronavirus/
https://knowledge-leader.colliers.com/bret_swango/covid-19-the-great-accelerator-of-reshoring-part-1/