Sparking a connection between Ottumwa businesses and students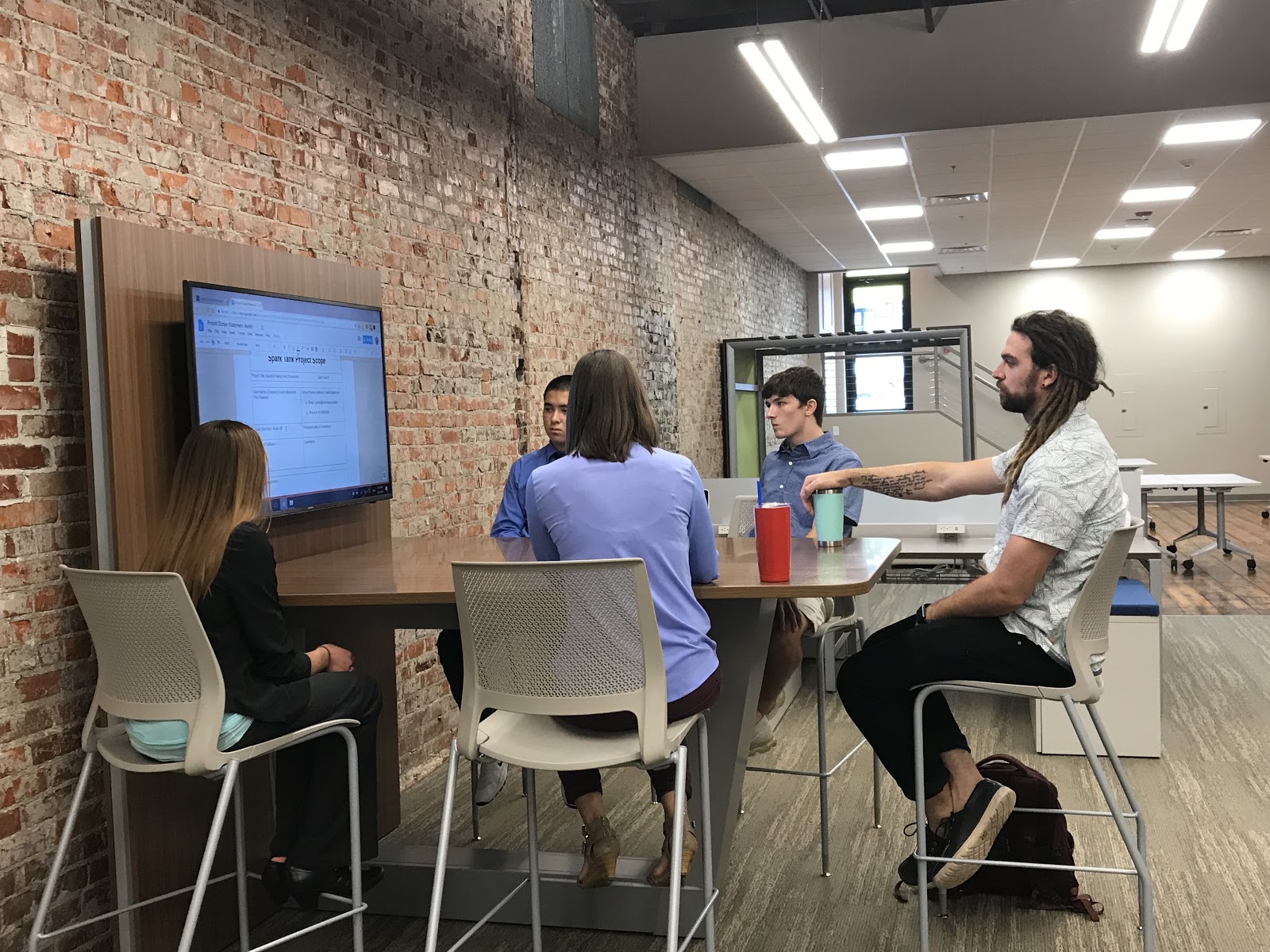 The education world is in the midst of a transition, trending away from traditional classroom instruction to methods that offer students real world learning experiences. Nowhere is that more apparent than at Ottumwa High School, where its SparkTank program seeks to connect students with local businesses and organizations.
"We are looking for new ways to engage students in authentic learning and connect with real-world experiences," said Jeff Kirby, the Director of Innovative Programs in the Ottumwa School District.
SparkTank is a project-based experience at the high school, with program segments in Engineering & Design, Manufacturing, Communication & Technology, Construction and "Ignite," an attempt to introduce younger students to people skills. Local businesses provide real projects for the students to participate in real work situations. Ultimately, the SparkTank experience is designed to guide students towards a career goal after graduation, for both college degree programs and skilled trade paths.
Beyond Technical Skills
Local businesses offer real-world projects for students to become involved with as they learn about what different careers.
"I wasn't entirely sure what I wanted to do after high school, but I always enjoyed engineering," said Noah Hicks, one student who went through the program. "Working on actual projects and having hands-on experience with other engineers has really motivated me to pursue an engineering career."
Beyond technical skill development, SparkTank also offers students the opportunity to learn how businesses operate, from developing project deadlines to meeting them via collaboration and teamwork.
"Our businesses tell us they are seeking individuals who are highly engaged, show up on time and stay off their phones," said Kirby. "We emphasize the seemingly small things, like how to shake hands or follow up on an email in a business setting."
Demand for skilled trade jobs has skyrocketed and SparkTank provides opportunities for students to experience them as well. One project involved creating a metal palm tree as decor for a local business, requiring metal bending, cutting and welding.
"We had a timeline to get it done and this helped me a lot in showing me what it will be like on a real job," said Colby Reed, a student working on the project.
SparkTank instructor Brandon Brooks said the first step for each student is a project scope meeting, where they learn to assess client needs and expectations.
"This allows students associates to complete an authentic project and make a connection between a real need in the real world," he said.
Real work
While the curriculum allows for college credit based on offerings on the nearby Indian Hills Community College, all the projects are developed from local business input. Students find motivation in knowing their efforts are helping actual businesses in the area.
Wapello County Emergency Management wanted to rebuild their website to communicate their resources to the community online, which was a daunting task for coordinator Tim Richmond, so he turned to SparkTank.
"The students did a good job of researching how to do it and articulate that to me, so I hope I can maintain it," he said. "I am really happy with the product and the students did a real good job."
The Ottumwa business community has significantly embraced SparkTank as an economic development method to prepare high school students for the workforce. Several businesses are represented on the program's advisory board, such as Amber Pargmann with John Deere.
"We feel that business and education engaging is becoming more important," said Pargmann. "This is a great opportunity to get kids into the businesses and around professionals and business people so they are able to see what goes on in different jobs and job sites."
Expansion
The SparkTank is held off-campus in a facility rented by the school district. But this past summer, the district purchased the Market on Main, a former restaurant and community meeting place in downtown Ottumwa, with plans to expand their programming. The school's FACS programs may be able to utilize the industrial kitchen on site, increasing their ability to cook and cater to community groups. In addition, the plan is to have some incubator spaces for the business program to offer entrepreneur training and a new computer lab for an improved computer science program.
"We are focused on working with the community and local businesses to develop more business leaders from our younger generations," said Kirby.